Join
Before considering joining the team at Chain-Ray, please take the time to consider whether you have the following six personality traits:
● Do you have the entrepreneurial spirit, have a rigorous working attitude, care about cost efficiency, and refuse to waste time, money, or even food?
● Do you have an uncompromising persistence, always trying every means to overcome difficulties, solve problems, and never giving up lightly?
● Are you always able to meet new challenges with an optimistic and positive attitude, and even ignite your fighting spirit to challenge your limits?
● Are you enthusiastic about learning, yearn for continuous growth, and are willing to share what you have learned and experience, because you also expect the people around to grow with you?
● Can you always find fun at work and enjoy it?
● Do you like or have ever had the experience of actively contributing your expertise with friends or a team for the ideal goal of value, working together in a division of labor, and encouraging each other?
If you think that the above sounds like you, we sincerely welcome you to continue reading. Below are some commonly asked questions about our company's characteristics, development niche, future prospects, and more.

What kind of company is Chain-Ray?
We are a small- to medium-sized enterprise specializing in providing overall solutions for mechanical parts for domestic and foreign customers.
To understand what we do, think of a mobile phone. There are electronic and mechanical parts that are composed of metal material and plastic material. Each needs to be designed, have raw materials sourced, and then be manufactured with a high level of precision. We provide the service-oriented aspects through each stage of production. With more than 200 suppliers all over the world, our experienced engineering teams use their design expertise, material knowledge, and manufacturing capabilities to serve customers.

Our goal is to build the world's most agile supply chain, the "Chain-Ray Supply Chain," and provide customers with the highest quality of local service. At the same time, with suppliers all over the world, we purchase a large number of different raw materials every year to satisfy customization requirements, from a single screw to a large number of finished products. This ensures that our customers aren't largely affected by shortages or price increases. Our aim is always to serve our customers with the best possible solutions, working alongside them to overcome challenges and exceed their expectations.

What is the future development of Chain-Ray?
Our customers are in 17 countries including Sweden, the United States, Switzerland, Denmark, Norway, the Netherlands, Germany, France, and Australia. These customers are mainly in the fields of information technology, industry, consumer, and medical. We've been working with leading brands within these fields for over a decade.
One such customer is Cisco Meraki. This leading wireless network application company is headquartered in the U.S., and we've had the good fortune to work with them since 2010.
Another is the Swiss company SONOVA, a leading hearing aid brand with the highest market share in the world, who we've served since 2012. There is also the Swedish company Profoto, the world's leading lighting equipment for photography, who we've been working with for over a decade. These are just a few of the companies that Chain-Ray serves.

Because of the long-term cooperation and trust of these top customers, our company has continued to grow steadily every year since being established in 2010. We founded a branch in Sweden in 2013, and another branch in the United States in 2018. We will continually set up offices in the other countries as our company grows, enabling us to better serve the needs of customers all around the world.


Can Chain-Ray become a stage for me to show off my talents?
Put simply: yes!
We have a flat management system. Here, every suggestion you put forward will be heard and valued by the company. If you want to challenge yourself and pursue growth, Chain-Ray is always willing to provide opportunities for you to do so -- regardless of success or failure, you will have the company's full support in developing your skills and capabilities.
In particular, we are one of the very few domestic small- and medium-sized enterprises that are actively deploying in overseas markets. The above-mentioned international markets and customers are all stages for our colleagues to show their talents. In Chain-Ray, there is nothing that is impossible, and our company is here to support you in striving to reach your dreams.

What is the working environment of Chain-Ray?
Chain-Ray is headquartered in Taoyuan, Taiwan, with convenient transportation and living functions. There are two further locations of Chain-Ray: one in Jönköping, Sweden, and another in Fremont, California. And that's only the beginning -- we have plans to expand into the Netherlands, Germany, and other areas of the United States, too.
Our main headquarters is located in Taiwan's Taoyuan Art and Culture Zone, with convenient transportation located all around and overlooking beautiful green spaces. The office environment is comfortable and bright, and has a sense of purposeful design. There are also quiet rest areas and countertop bar seating, allowing colleagues to relax during their workday.
What's more important is that we don't use partitions and compartments to separate our employees. Communication and connection between colleagues can occur unimpeded.
Each Monday, we have a breakfast meeting. An employee will share a book they've read, a training experience, or something that happened at work that everyone can benefit from discussing. The sharers receive a day of compensatory leave. The listeners get the chance to absorb new knowledge and positive energy while enjoying a free breakfast.
Every Friday afternoon, we hold an inter-departmental gathering. Colleagues can share any challenges they've encountered during the week, inviting everyone to brainstorm and consider product development as a group. There is afternoon tea and other beverages shared. Chain-Ray will occasionally invite well-known experts to the company to hold classes, making sure our employees' ideas and knowledge can advance with each passing day.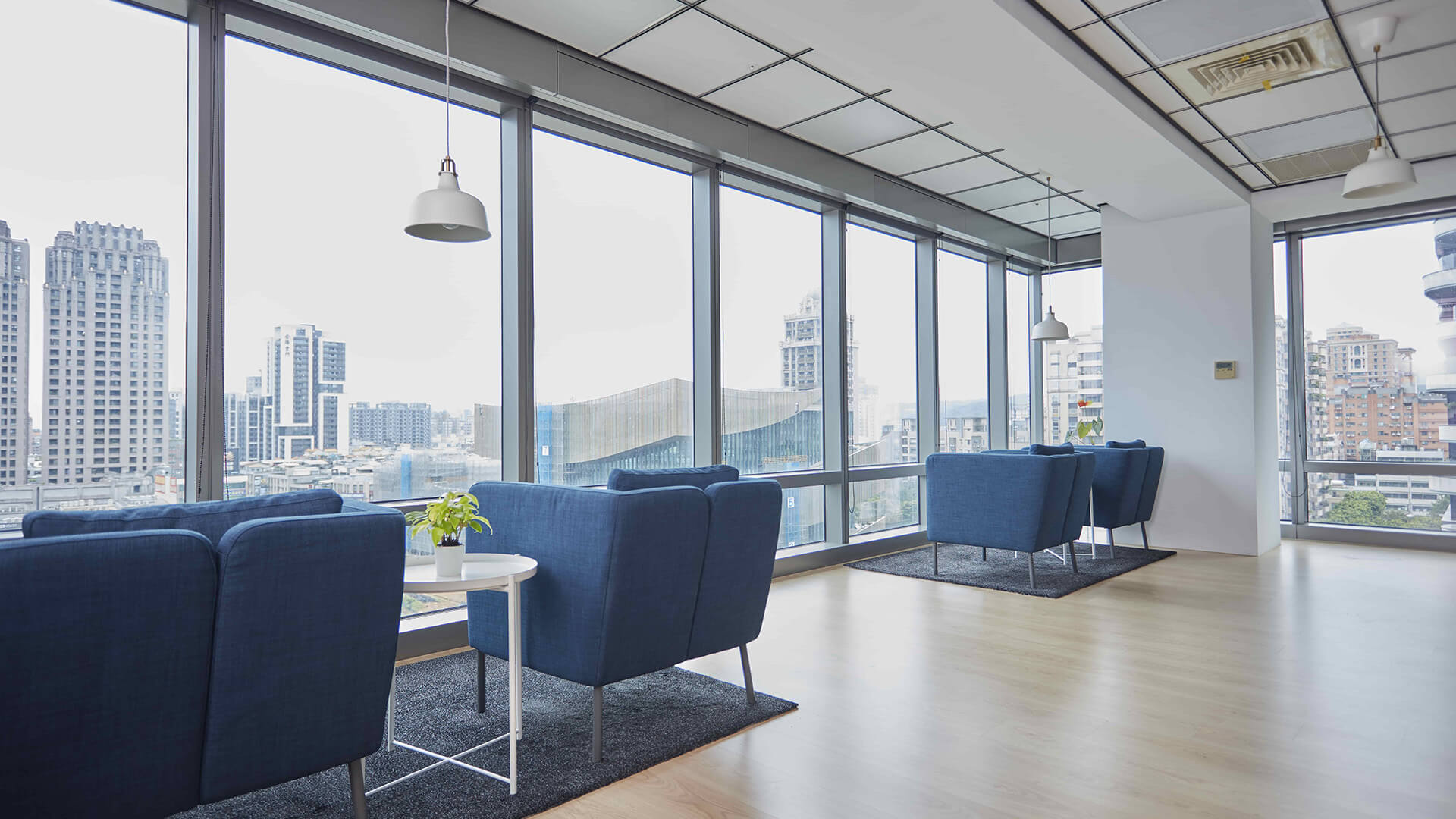 Chain-Ray is located in the Taoyuan which has convenient transportation and living facilities.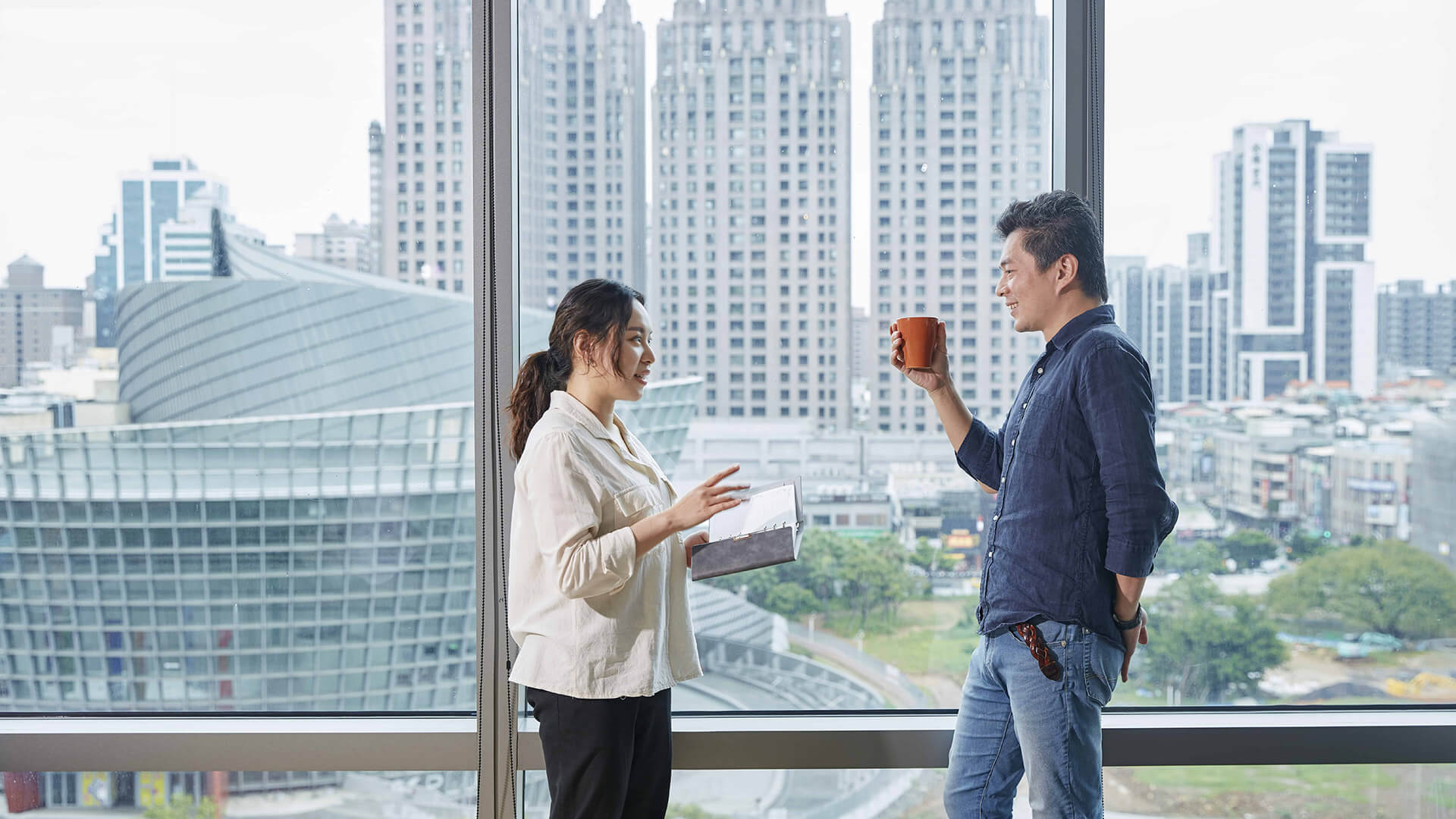 Looking out from the 8th floor of the headquarters, you can see large green space which instantly calms your mind and body.
The office environment is comfortable and bright, and there are no partitions to divide the seats of colleagues, so that the emotions and communication between each other can flow freely.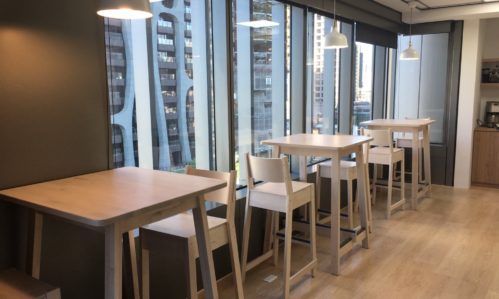 At Chain-Ray, there is a thoughtful rest area and bar where colleagues can relax during working time.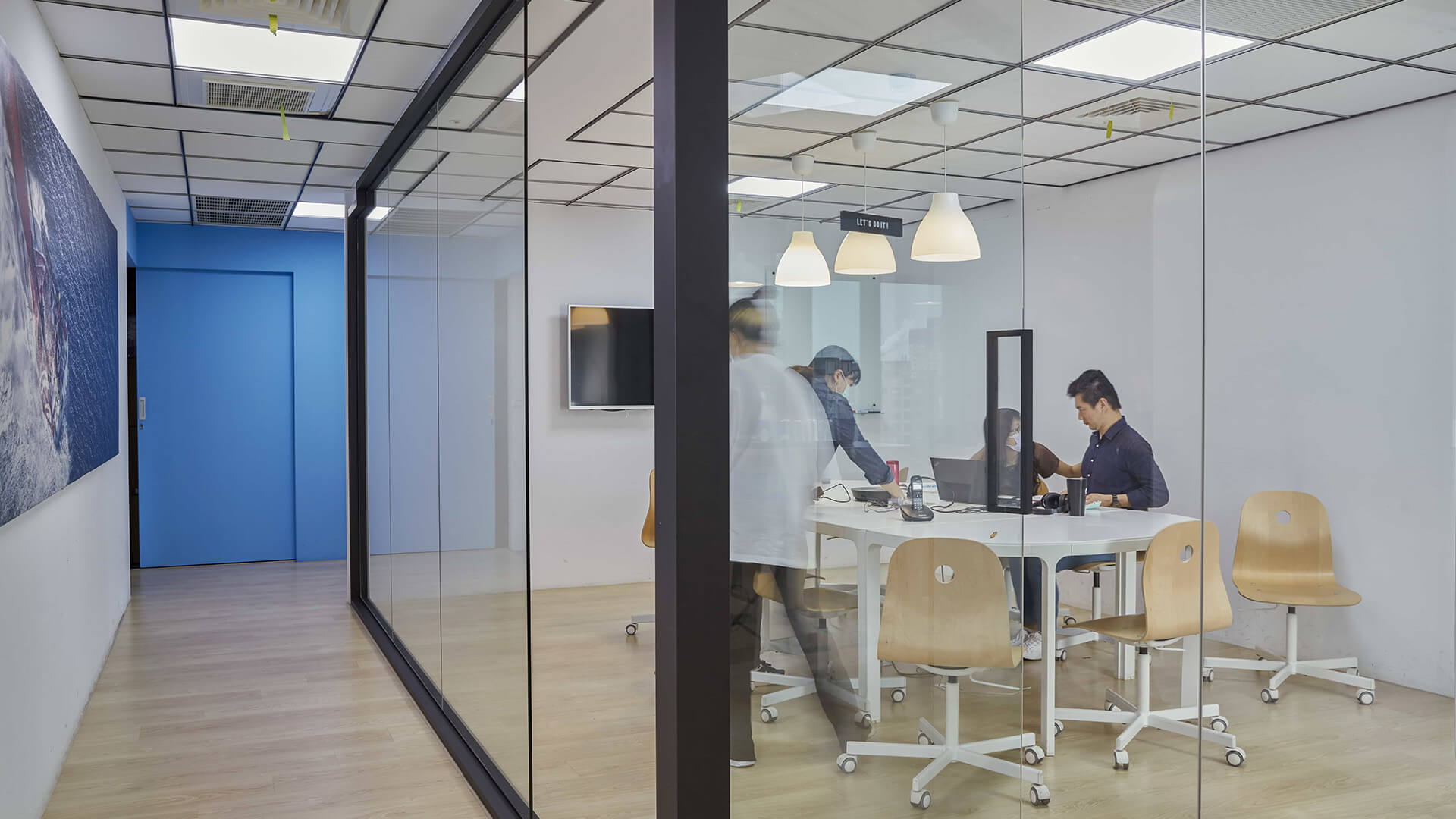 Whether in office, meeting room or a lounge area, the design is bright and stylish in everywhere.
Every Monday morning is Early Bird's time, which is the sharing time to our colleagues and with the free breakfast while absorbing new knowledge and positive energy.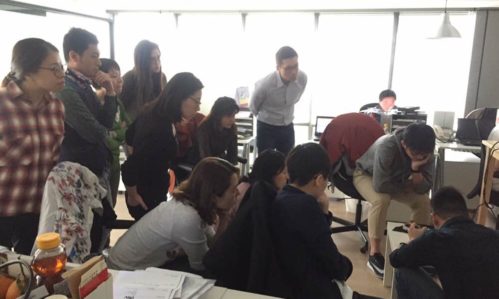 In today's Early Bird morning, the speaker shared his mold experience and attracted everyone's attention.
What do the colleagues who join Chain-Ray think have gained the most?
Most often, there are five major gains mentioned by our employees:
1. Finding like-minded, selfless, and optimistic working partners who can share adversities and help to overcome them together
2. Every time you complete a task or challenge, you will find yourself taking a big step forward, full of a sense of accomplishment, and celebrated by all the people around you
3. At Chain-Ray, you are given a stage where you can show off your talents and strengths
4. You can learn from the experience and knowledge of excellent colleagues, and the company also arranges education and training courses from time to time to help you continue to grow
5. The working atmosphere is harmonious, the interaction between colleagues is enthusiastic, and we do everything with a dedication to excellence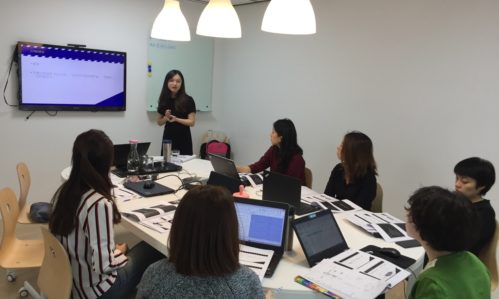 Chain-Ray will hold regular training and courses of mechanical technology. If you are willing to learn, you will be satisfied in here.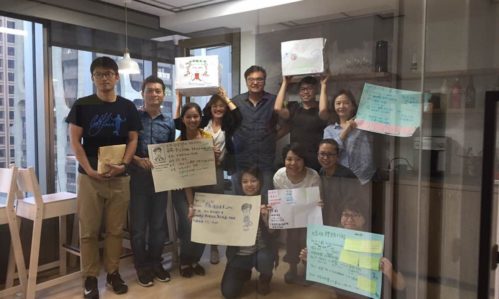 Chain-Ray will invite famous foreign teachers to the company to take some classes, so that the employee's concepts and knowledge can be improved day by day.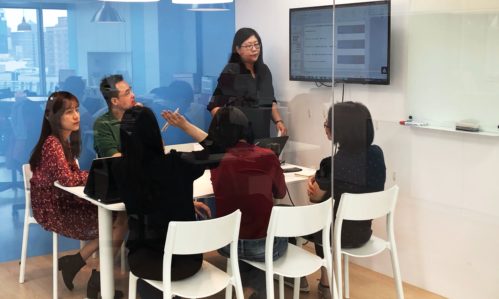 At Chain-Ray, the atmosphere is very cordial, no matter at work or in the meeting and colleagues help each other and interact with each other enthusiastically.
After joining Chain-Ray, what benefits will I enjoy?
In addition to the above-mentioned education and job training, we also provide one-on-one English training courses for foreign speakers. Furthermore, we always pursue a work-life balance. We organize birthday celebrations for employees regularly, and we also have one or more domestic and foreign travel opportunities. There is a year-end party activity that starts at the beginning of the work day and continues throughout. Chain-Ray organizes employee leisure activities, meal celebrations, and public welfare activities.
Similarly, when an employee performs well at work, they will not only have a guaranteed annual salary of 14 months, but will also receive a performance/project bonus for some additional encouragement.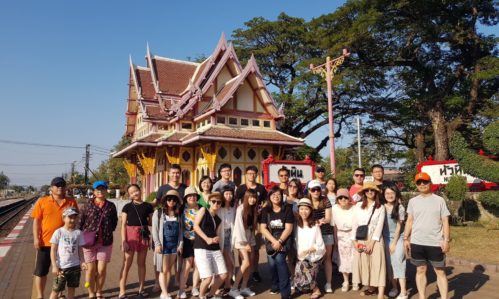 This photo was taken during a five-day trip to Thailand. You can see from the picture that our employees feel a sense of harmony! During this trip, we arranged for everyone to experience unforgettable Thai cooking.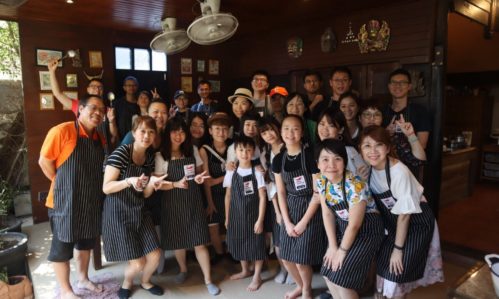 During the staff trip in Thailand, we arranged for our colleagues to experience cooking Thai food, which was quite memorable.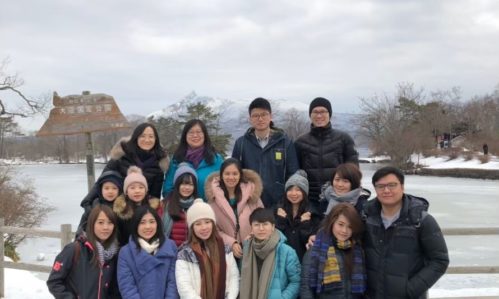 Another trip involved five days in Japan, immersing everyone in the beauty of the snow country there.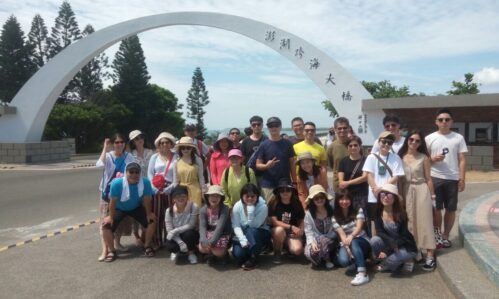 In 2020, due to the COVID-19 pandemic, employee travel was changed to a domestic opportunity, giving everyone the experience of the Penghu Fireworks Festival in Taiwan. Another trip in 2020 was to the beautiful town of Hualien.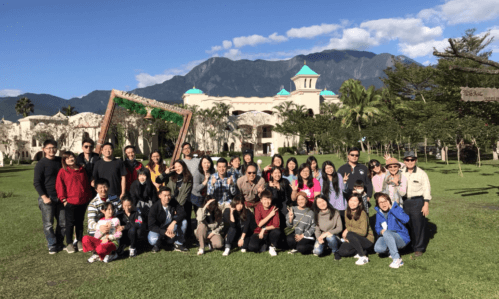 In 2020, two domestic staff trips were held, one of which was held in Hualien, the hometown with beautiful mountains and water, which was like a paradise.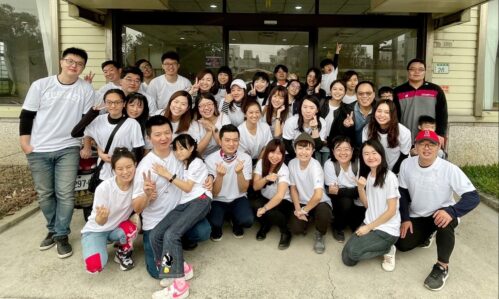 Company will arrange two charity events. Today was a trip to Guanyin Beach, and there was an overwhelming number of sign-ups.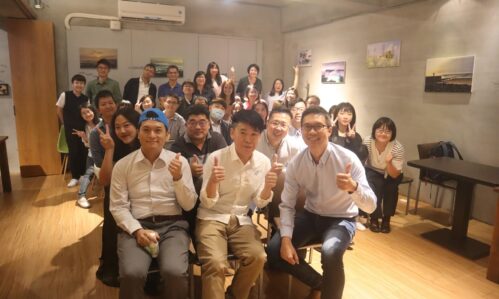 During the 10th anniversary of Chain-Ray, talk show actors were specially invited to perform live at the company.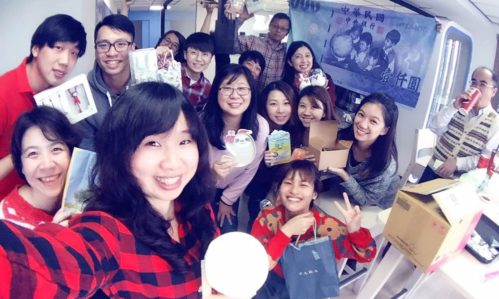 Every year before the year-end party, the company gives out a gift of NT$5,000 as a fund for colleagues to purchase gifts for the gift exchange.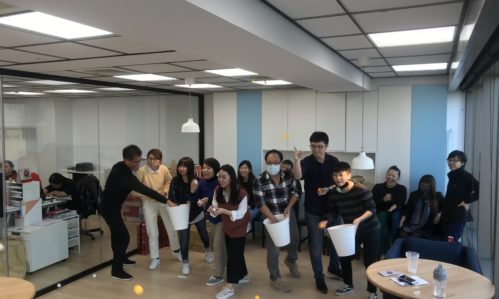 For the 2020 tailgate event, colleagues held a trash can ball tossing contest, and the winner got to pick the gift exchange first.
How do I join Chain-Ray?
Just go to the "Job Application Information" area to see if there are any vacancies suitable for your interest and abilities in the list of our job opportunities. Or, you can also log in to 104 Manpower Bank and directly add Chain-Ray to the list of companies you are following. You can check the vacancies released at any time, and you will know exactly when there is an opportunity to become a Chain-Ray MVP!